How To Recover Deleted Data From SD Card?
As SD card is getting cheaper day by day and offering huge memory capacity space, it's getting easier to save photos, videos and stuff on the memory card with ease. But on the other hand.. ,it has also become easier to lose data from the cards intentionally or unintentionally. Well, you need not worry anymore. In this article, you'll come to know the best solution on how to perform deleted SD card recovery with ease. Read further to know more…
Can I Recover SD card Data After Deleting?
Yes, of course you can retrieve data from memory card after deleting.
However, if you are habituated to take a backup of your important data on a regular basis then you can easily bring back those lost data from your backup folder. In case, if you don't kept backup, then you need to go for any professional third party data recovery tool to do so.
What causes the Deletion of Files From Memory Card?
There are number of reasons that can lead to SD card data deletion. But below I have listed the most common factors for file deletion:
The first reason for the files deletion are accidental or mistakenly deletion.
Data loss can also takes place due to virus or malware attack to the SD card. The virus can easily corrupt your data stored within it.
Any type of interruption during file transferring process from SD card to system.
When you format the memory card and there is no other option left with you. Formatting card will erase all your stuff stored in it.
Using the same memory card on numerous gadgets like mobile phone, tablets, Smart TV, etc can lead data loss.
Therefore, these were some of the most common reasons for data loss on memory card. But you do not need to worry about it anymore. As below I've mentioned some of the best possible methods to recover deleted files from SD card free. Let's see…
How To Recover SD Card Data After Deleting?
Follow the step-by-step guide mentioned in this section on how to recover deleted SD card data on Android.
Solution #1: SD card Recovery Via Backup
If you're used to taking a regular backup of your crucial files which you do not want to lose then it's a good habit. However you can restore those lost photos, videos or other media files from backup folder. Here are the easy steps to do so:
Step 1: At first, find & open the backup folder from on your PC.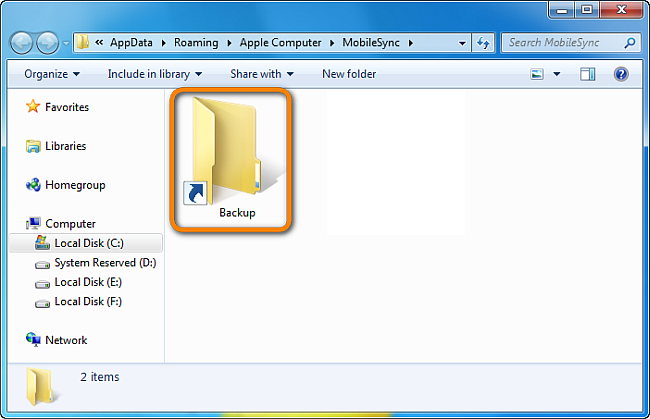 Step 2: Then, locate the files that you need to restore from memory card.
Step 3: Finally, you're required to copy & store the files found back to the location you wish to restore.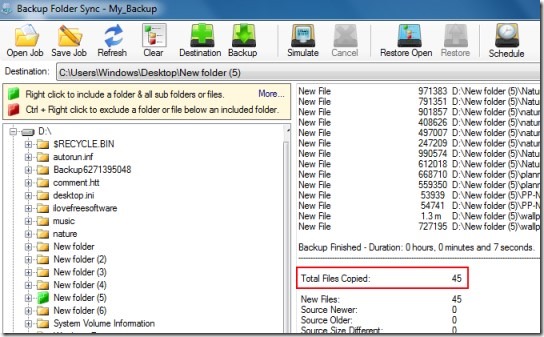 Solution #2: Bring Back SD Card Files From Recycle Bin Folder
Sometimes, it may happens that you transfer files from your storage media to PC and suddenly gets deleted then you can easily find them in the Recycle Bin folder.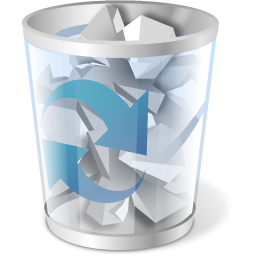 Thus, if you've lost such files by just pressing the DELETE option then you can follow the below steps to restore from Recycle bin folder:
First of all, open Recycle Bin folder and then look for the files you want to recover from the Recycle Bin folder.
Next, you can find them quickly through the searching box or sorting the files by name, size or deleted date, etc.
After this, you have to select the deleted files you are looking to restore and then choose Restore option from the menu. This will restore the files automatically to the location where it was saved before.
Solution #3: Recover Deleted Files Using attrib Command
You can try another way that is the attrib command to perform deleted SD card recovery. So, you can try the following steps:
Firstly, you've to plug in the memory card to the system
Now, just go to the Start menu
After that, type the 'cmd' in a search bar and hit the  Then, you can see the option 'exe' under a program's list.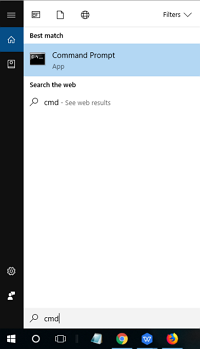 Next, right-click the 'exe' and then there you will get the command windows that allow you to recover your erased data.
Lastly, you need to type in 'attrib -h -r -s /s /d drive letter:\*.*', as for example, 'attrib -h -r -s /s /d G:\*.*'.

Please NOTE: You can replace G with a letter of the memory card.
How To Avoid Further Data Loss From SD Card?
After losing your important data from your storage device, it is very much important to remember some useful tips which can help you to avoid data loss in future. Some of the tips are mentioned below:
Use some reliable power source which can help your system from sudden shutdown
Always make a backup of all your important files or folders so that it can help you in future when any data loss situation happens.
Never use any digital device when its battery is low
Avoid using the same device when it is already used and it is full.
Before formatting, check your storage device at least two to three times
Don't remove the files when file transfer process is on progress
Always protect your device from any virus or malware attack by using the perfect antivirus program
Before deleting any files, just be sure of what you are selecting and what you are deleting
Never avoid any type of warning message because this can also be the reason for data loss
Time to verdict
Last but not the least, I hope that after reading this complete article, you must be learn the best solutions on how to recover SD card data after deleting. The SD card recovery ways are very effective which is to and will definitely help you out.
Also, you can look at the causes above due to which you lose you SD card files from SD card. However, you can avoid those causes and prevent SD card files deletion. So, all the very best to you…