10 Ways Photo Recovery Software Can Help to Recover Photos from Camera
A Photo Recovery Software is considered to be the best solution whenever you report a loss and deletion of digital photos from a camera. Nevertheless, those who lose their photos are always sceptical whether the recovery software would work in their situation or not.
Here we bring the 10 most common situations in which a photo recovery software can help you to recover photos from camera.
Accidently deleted photos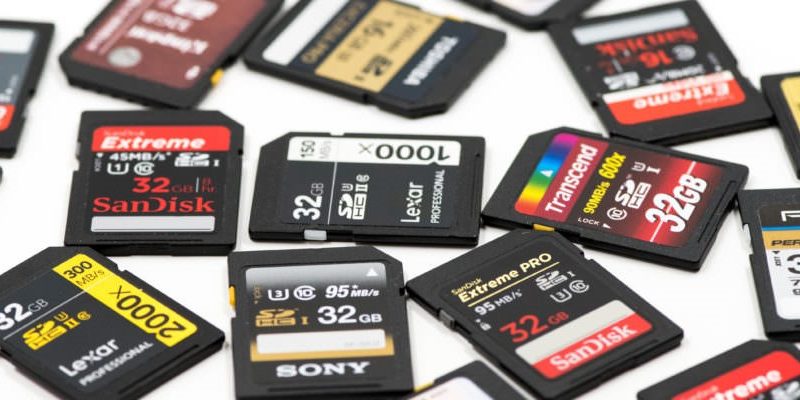 Deletion only frees up the space on the storage media. Technically, your photos are still present in the memory card even after deletion, until overwritten.
A photo recovery software can help you get back the deleted camera photos from memory card, SD card, computer hard drive, flash drive etc.
However, on computer, you can first try to get back the deleted photos from Recycle Bin (on PC) or Trash folder (on Mac). If you don't find them in Recycle Bin or Trash, then use a recovery software to restore such permanently deleted photos.
 2.Photo recovery from formatted camera card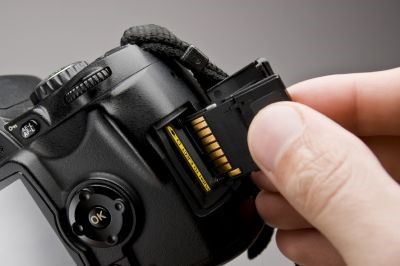 Do you always format the camera SD card to reuse, before any shoot?
Formatting the camera SD card is a good practice when you have to use it again. However, if you forget to copy the stored photos on another device, you are in a terrible data loss situation. As all the photos stored on the memory card are lost after formatting.
Now here comes the role of file recovery software like Stellar Photo Recovery. The software effectively works to restore lost photos from a formatted SD card, SDXC, SDHC, CF card, USB flash drive, memory stick and other types of storage media. In addition, the software can also recover lost videos and audio files from the storage media.
Note:  Do not use the camera card after formatting to avoid overwriting of the files.
3. Photo recovery from corrupt camera card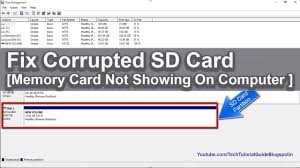 Camera SD cards are prone to corruption. The reasons can be virus infection, improper handling of the card like using the same card in multiple devices or continue storing the photos even after the SD card memory is full etc. An efficient photo recovery application can recover lost files from a corrupt SD card of any capacity and brand.
Restore photos lost during transfer or export
Losing photos during transfer from the DSLR card to computer is a very common complaint in the forums. This can happen due to various reasons like pulling out the camera card without using an 'Eject' option or interruption of transfer process by sudden power cut.
Thankfully, a recovery software can also tackle such loss situation. The missing photos from any DSLR, be it Canon, Nikon, Olympus, Panasonic, Fuji etc., can be recovered using the photo recovery tools. You can restore them on your computer or in the memory card itself.
Lost photos after 'Cut' & 'Paste' from DSLR card to computer
Sometimes, even a simple 'cut' and 'paste' process of the pictures, may result in loss of image files from both the camera card and the computer. In this situation immediately try pasting the photos again or do 'Ctrl+Z' in the camera card folder. The 'cut' or deleted photos may appear again in the folder.
Nevertheless, if the lost pictures do not appear again, or later you notice they are not showing up in the folder, a photo recovery software comes as the solution to restore the image files.
Recover lost RAW formats of various camera brands
RAW file formats of popular camera brands ensure uncompressed high quality images. If you lose these files, it is difficult to restore them without affecting their quality, even with a recovery software. However, some advanced software like Stellar Photo Recovery not only restore RAW photo file formats such as CR2 /CRW (Canon), ERF (Epson), RAF (Fujifilm), NEF, NRW (Nikon), ORF (Olympus), Raw (Panasonic), SR2, ARW, SRF (Sony), etc., but also maintain the original quality of the photos.
Recover JPEG and other image file formats
JPEG is a widely used image file format. Almost all photo recovery software can recover lost and deleted JPEG/JPG image files. Apart from these, you can also restore TIFF, BMP, PNG, PSD, INDD, PSP, DNG, GIF, PCT, and JP2 files etc., with help of the software.
Photo recovery from DSLR, drone, CCTV and other devices
Be it any brand and type of camera you are using, a good and powerful photo recovery software should support all. DSLR, digital camera, action camera, drone, dash cam, surveillance camera or Android, an advanced photo recovery software can restore photos deleted from these devices.
SD card recovery
Cameras mostly use SanDisk, Transcend, Lexar, Toshiba, Samsung SDXC, SDHC or microSD cards to store photos and videos. A photo recovery software supports recovery from all these storage media. An advanced application would work in cases damaged, corrupt, inaccessible, or SD cards showing error while opening. Apart from SD card you can also use the software to restore lost images from USB flash drive, CF card, CD, DVD, memory stick, pen drive and external hard drive.
Recover from high capacity storage drive
As a professional photographer, you may be storing photos in high capacity hard drives and media. In an unfortunate event of loss, an advanced recovery software can effectively scan large drives and recoup all your lost and deleted photos. Know that the scanning time may increase with the size of the drive. Some software can even scan hard drives up to 5TB and this may take hours to scan and recover photos.
Note: Remember, most of the free recovery tools do not work on large capacity storage devices.
When can a Photo Recovery Software help you
Accidently deleted photos
Photo recovery from formatted camera card
Photo recovery from corrupt hard drive or camera card
Restore photos lost during transfer or export
Lost photos after 'Cut' & 'Paste' from DSLR card to computer
Recover lost/deleted RAW formats of various camera brands
Recover JPEG and other image file formats
DSLR, drone, CCTV and other devices photo recovery
Camera SD card recovery
Recover from high capacity storage drive
To Sum Up
Photo recovery tools come as rescue in different cases of loss of image files from various cameras. The ability to recover lost photos in critical situations make them one of the highly useful software.
However, it is also important to note that not all photo recovery software are adept enough in restoring lost images in every situation. Thus, while choosing a photo recovery software, ensure it would work in your loss case, supports the camera type, and recovers from your storage device.
Further, it should be safe to download, easy to use, and recover photos without hampering their original quality.