transparent logo design in Adobe illustrator CC 2017
transparent logo design in Adobe illustrator CC 2017
creating a logo for your brand , your company , your organisation , or any kind of business physical or virtual is an integral part in creating your brand identity , a good quality logo is an important element that representing your activity.
a conventional practical way in introducing the name of your business visually to get noticed and remarked differently with an unique identification when it comes to advertising and marketing your services or products.
A Good Quality Logo will help both the business owner and the customer
it will help the business to be fastly recognized and remembered easily each time it's seen by customers and good representative designed logos sticks in customers memory.
it will help the customer in gaining trust and in brand recognition and preventing buying fake products or services.
why a transparent background logo ?
a transparent background logo is much easier to integrate with other visual content and more delicate and flexible , it's colors can be easily manipulated depending on the color of the background behind it , also it looks great when sticked on any kind of surface or material , if you have an attentive eye you will find out that most big names in the market are using transparency in their graphic logos.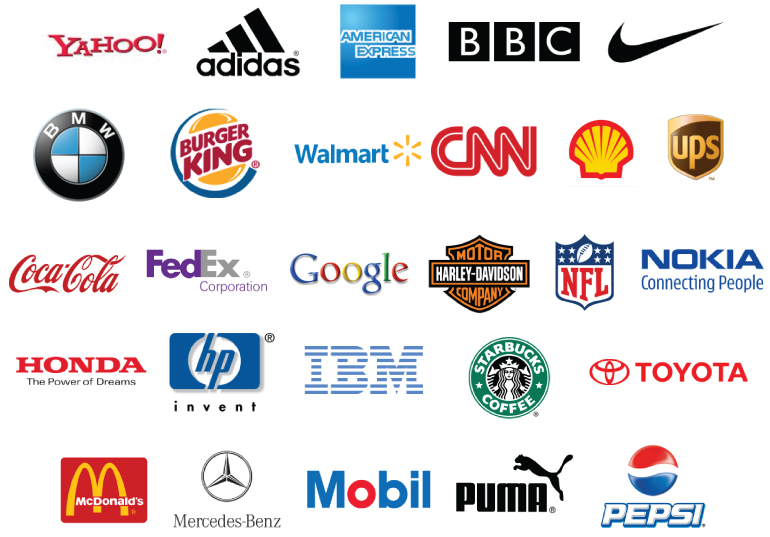 professional enterprises like big hotels and companies are always using Vector Designed Logos and thats because vector logos can be scaled up to any size to fit any kind of advertisements , also when compared to pixels designed logos there is a big difference in quality, vector logos looks cleaner and more visible.
working in Adobe Illustrator to create Logos
if you are wondering what software to use for creating your logos Adobe Illustrator is the most powerful and the best software ever made for creating high quality vector computer graphics and ready for print designs that is available for both Mac & Pc users , so here is a good video tutorial that shows you how to use Adobe Illustrator CC to create and design a transparent logo ready for print and web , and how to export your logo as a transparent png image file then import it in photoshop for different uses.
this video tutorial is a good starting point for beginners in Adobe Illustrator to get familiar with the interface of this great software and how to create your first Vector Logo So please watch the video to learn the basics and start creating great vector designs.
transparent logo design in Adobe illustrator CC
i hope this guide was helpful for you, Thank you for taking your time reading and watching the tutorial , if you have any questions or thoughts regarding the Tutorial please Contact us or leave us a comment below, we will be glade hearing from you.
please make sure you follow our page on facebook and subscribe to our youtube channel to get informed each time we post new articles and tutorials.